Wanted dead or alive: Bradyporinae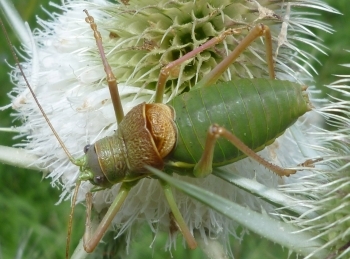 The research group in ecology and evolution of the University of Lausanne (Switzerland), aims at resolving the phylogeny of the Bradyporinae (Orthoptera, Tettigoniidae) based on molecular markers. This subfamily is well represented in Europe, with several taxa such as Ephippiger ephippiger , distributed over almost half of our continent.
Because we would like to include as many taxa as possible, we would be glad if you could help us improving our sampling. You can contribute by sharing one median leg (or ovaries, testis) of some of your collected specimens. Our interest is focused on any taxa from the following list: http://orthoptera.speciesfile.org/Common/basic/Taxa.aspx?TaxonNameID=21 For more details, please send an e-mail at Nadir.Alvarez@unil.ch .