Two new species of Ephippigerida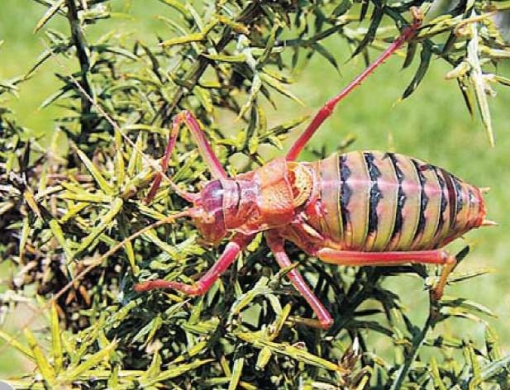 Ephippigerida rosae is described from southern Portugal and Ephippigerida laserena from Spain. The last species is somewhat atypical for the genus. In fact the genus description has had to be adapted and a new subgenus has been erected for this species: Lobionifera.
Bron
Barat J. & J. R. Correas 2015. Descripción de dos especies nuevas y un subgénero nuevo de Ephippigerida Bolívar en Buysson, 1903 (Orthoptera: Tettigoniidae: Bradyporinae: Ephippigerini). Boletín de la Sociedad Entomológica Aragonesa (S.E.A.) 56: 1-12.