Two new Metrioptera species for Romania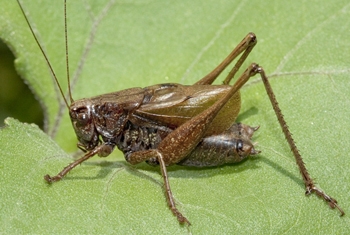 Two new species of Metrioptera are reported from Romania: M. amplipennis and M. oblongicollis . The first is a very rare species, which is found on the shores of the Danube river. The morphology and song of both species are described and a key to the Metrioptera species of Romania is provided.
Source: Iorgu, I.Ş. 2011. Metrioptera amplipennis and Metrioptera oblongicollis (Orthoptera, Tettigoniidae): two new bush-crickets for Romanian fauna. North-Western Journal of Zoology 7 (2).
http://herp-or.uv.ro/nwjz/content/v7n2/nwjz.111128.Iorgu.pdf