Orthoptera of the Durmitor area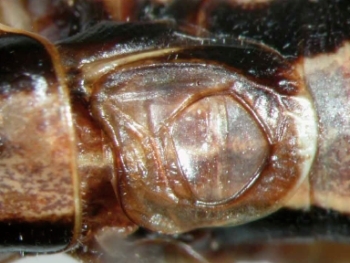 In the period 1985-1995 a study was made of the Orthoptera of the Durmitor area in Montenegro. The region proved to be extremely rich with more than a 100 species of Orthoptera. In this first paper the astonishing number of seven new bush-crickets ( Leptophyes intermedia, Isophya clara, Poecilimon pseudornatus, Poecilimon nonveilleri, Poecilimon affinis dinaricus, Poecilimon albolineatus,  Pachytrachis tumidus ) and one cockroach ( Phyllodromica montenegrina ) are described.

Source: Ingrisch, S. & D. Pavićević 2010.  Seven new Tettigoniidae (Orthoptera) and a new Blattellidae (Blattodea) from the Durmitor area of Montenegro with notes on previously known taxa. Zootaxa 2565: 1-41.