New atlas Dutch Orthoptera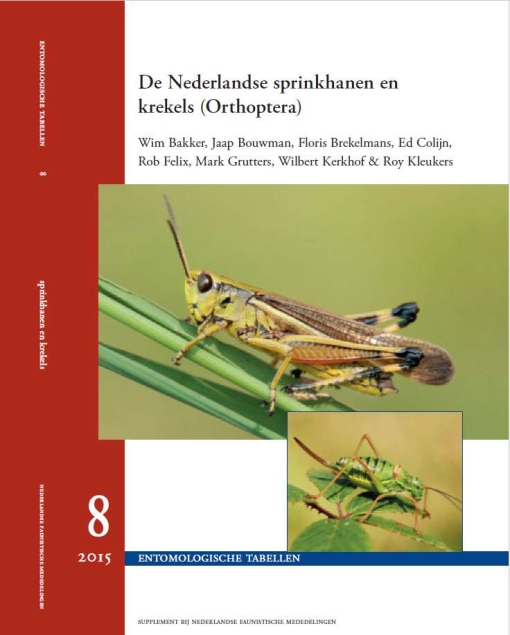 In this publication a new key to the Dutch Orthoptera is presented. Furthermore the results of the most recent atlasproject (2006-2014) are compared to the first project (1990-1995). The fauna has changed considerably. A few species, like Decticus verrucivorus and Ephippiger diurnus, have declined further. Gampsocleis glabra and Tetrix bipunctata were thought to be extinct, but were rediscovered recently. The first populations of Bicolorana bicolor, Eumodicogryllus bordigalensis, Oecanthus pellucens and Sphingonotus caerulans were found. Phaneroptera falcata, Conocephalus fuscus and Meconema meridionale were marginally present in 1990-1995, but have expanded all over the country in the last 15 years. The range expansion is also visible in more common species like Tettigonia viridissima, Roeseliana roeselii, Pholidoptera griseoaptera, Chrysochraon dispar and Chorthippus biguttulus.
Bron
Bakker, W.H., J.H. Bouwman, F. Brekelmans, E.C. Colijn, R. Felix, M.A.J. Grutters, W. Kerkhof & R.M.J.C. Kleukers 2015. De Nederlandse sprinkhanen en krekels (Orthoptera). Entomologische Tabellen 8: 1-255. More info.