The mysterious cricket Natula averni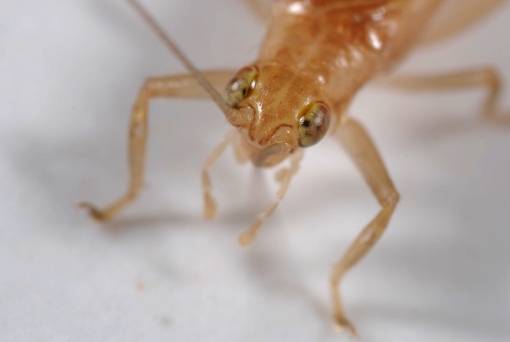 In the most recent volume of Articulata new data are given on the minute cricket Natula averni. Until 2000 only the type specimens  from Naples (around 1850) were known. Recently many new data have become available. The characteristic sound has been heard in reed vegetations in several delta's around the Mediterranean. As the common name reed cricket is proposed.
First photo of Natula averni, from Corsica. Photo Eric Sardet.
Although many localities have become known, much remains unknown about this enigmatic cricket. From many localities only sound recordings are available and material is lacking. The authors therefore place a call for more material from different localities.
Map with localities for Natula averni. For most sites only sound recordings are known.
Source: Odé, B., R. Kleukers, L. Forbicioni, B. Massa, C. Roesti, E. Boitier & Y. Braud 2011. In search of the most mysterious orthopteran of Europe: the Reed cricket Natula averni (Orthoptera: Gryllidae). Articulata 26: 51-65.