Meconema meridionale in Poland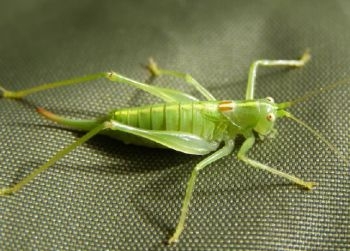 In recent decades Meconema meridionale has vastly expanded its range, especially in western Europe. It doesn't have functional wings, but is transported by cars. In 2013 the species was found for the first time in Poland, in the city of Krakow. 

Source: Liana, A. & J. Michalcewicz, 2014. Meconema meridionale Costa, 1860 (Orthoptera: Tettigonioidea: Meconematidae) - The first record In Poland. Polish Journal of Entomology 83 (3): 181-188.