Isophya in eastern Europe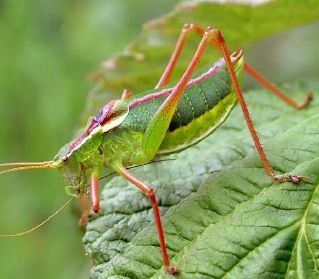 In the last decades bioacoustic research has shown that the genus Isophya is much more species rich than previously thought. Gergely Szövényi and co-workers have described Isophya nagyi from the Eastern Carpathians in Romania. Furthermore Isophya costata was found for the first time in Serbia.
 
Sources
Szövényi, G., G. Puskás & K.M. Orci 2012. Isophya nagyi, a new phaneropterid bush-cricket (Orthoptera: Tettigonioidea) from the Eastern Carpathians (Caliman Mountains, North Romania). Zootaxa 3521: 67–79.
Szövényi, G. 2012. First record of Isophya costata in Serbia (Orthoptera: Phaneropteridae). Folia Entomologica Hungarica 72: 5-7.