First European Congress on Orthoptera Conservation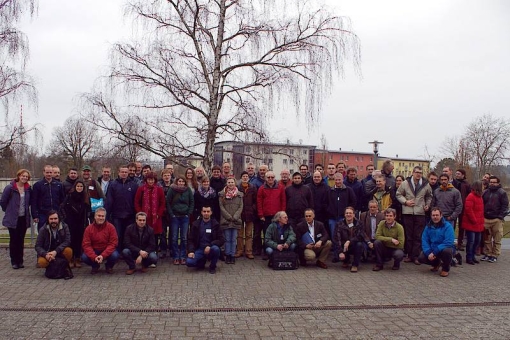 The First European Congress on Orthoptera Conservation was held in Trier (Germany) from March 18-20, 2016. There were about 20 lectures, with a titilating key note talk on sexual selection in bush-crickets by Karim Vahed. Many of the presentations focussed on conservation issues: introduction of Oedipoda germanica, hybridisation in Chorthippus montanus, protection program for Prionotropis rhodanica, knowledge gaps Canary Islands, climate change and change in land use in montane grasslands. Furthermore a wide variety of topics was presented: social networks as a tool in Tetrigidae studies, transgenerational effects of diet in Chorthippus biguttulus, some focussing on taxa (Odontura in Morocco, Isophya fatrensis, Pseudomogoplistes vicentae) or regions (Dobrogea, Tyrol, Great Britain, Brandenburg and Berlin, Andalucia, Socotra, Istria and Greece). You can find the abstract book here.
In total there were 75 participants from all around Europe. This event has shown that there is broad support for a meeting of European orthopterists and surely it will the memorable start of a long tradition.