Cricket news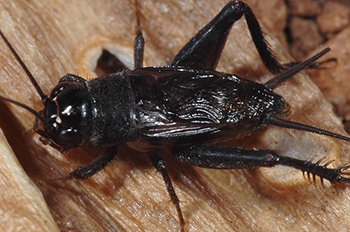 Recently several new interesting records for the European crickets have been published. Modicogryllus truncatus was found for the first time in Hungary (Szövényi 2012). Furthermore the occurrence of Svercus palmetorum in Corsica was confirmed on the basis of a voucher specimen. It was already recorded on the base of the song only (Reitmeier et al. 2012). Barranco (2012) reports many new locality data for eleven Iberian cricket species.
Sources
Barranco, P. 2012. Nuevas citas de grillos para la peninsula Iberica (Orthoptera, Gryllidae). Boletin de la Asociacion Espanola de Entomologia 36 (1-2): 215-222
Szövényi, G. 2012. First record of Modicogryllus truncatus in Hungary (Orthoptera: Gryllidae). Folia Entomologica Hungarica 72: 9-12.
Reitmeier, W., L. Desutter-Grandcolas & E. Sardet 2012. First confirmed record of Svercus palmetorum (Krauss, 1902) in Corsica, France. Articulata 27: 13-15.