Books on Orthoptera from Salzburg and Niedersachsen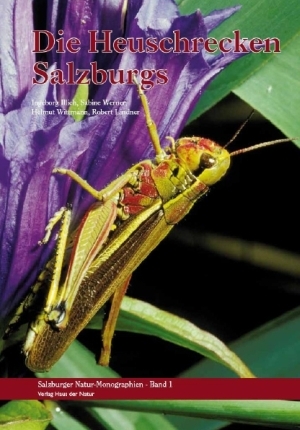 At the end of 2010 two new regional atlasses have been published: Niedersachsen in Germany and Salzburg in Austria.
Salzburg
A 20 year study has resulted in this well illustrated book, treating 57 species. The distribution is illustrated with distribution maps and per species the status is mentioned.
Illich, I., S. Werner, H. Wittmann & R. Lindner 2010. Die Heuschrecken Salzburgs. Haus der Natur, Salzburg. To be ordered at office@hausdernatur.at (circa 30 euro). More info at http://www.orthoptera.at
Niedersachsen
The Orthoptera fauna of this region was already documented in several publications, but this work gives a complete update of the knowledge up to 31.10.2008. The publication reveals some interesting new developments, especially the expansion of several species, like Phaneroptera falcata, Meconema meridionale, Conocephalus fuscus, Platycleis albopunctata, Metrioptera bicolor, M. roeselii, Sphingonotus caerulans, Oedipoda caerulescens and Chrysochraon dispar .
Grein, G. (in co-operation with A. Hochkirch, K. Schröder & H.-J. Clausnitzer) 2010. Fauna der Heuschrecken (Ensifera & Caelifera) in Niedersachsen. Naturschutz und Landschaftspflege in Niedersachsen 46: 1-186. To be ordered via www.nlwkn.de