Book on Italian Orthoptera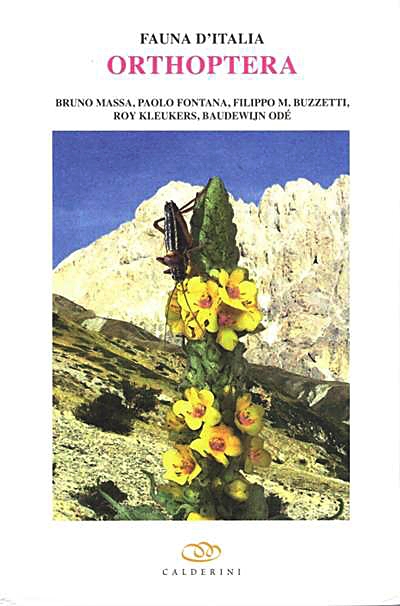 At the end of 2012 a book on Orthoptera in the series Fauna d'Italia was published. It is the first book treating all Italian 380 taxa (349 species). The book contains several introductory chapters (in Italian), keys to all species (Italian and English), extensive species treatments (Italian with an English summary), sound diagrams and distribution maps. The dvd contains all available sounds and an interactive key.
Although much information on the rich Italian fauna has been compiled, many problems need still to be resolved, like the exact distribution and taxonomic status of the reed cricket Natula averni and  confirmation of the presence of several species (e.g. Chorthippus albomarginatus, Tetrix bolivari, Oedaleus senegalensis ).
B. Massa, P. Fontana, F. M. Buzzetti, R. Kleukers & B. Odé 2012. Orthoptera. Fauna d'Italia 48: 1-563, with dvd.
To be ordered from http://www.historianaturae.com/